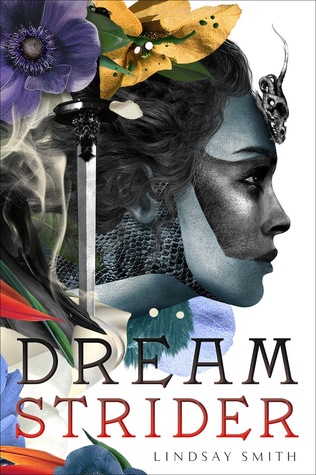 Dreamstrider
Lindsay Smith
Roaring Book Press
[October 6, 2015]
A high-concept, fantastical espionage novel set in a world where dreams are the ultimate form of political intelligence.

Livia is a dreamstrider. She can inhabit a subject's body while they are sleeping and, for a short time, move around in their skin. She uses her talent to work as a spy for the Barstadt Empire. But her partner, Brandt, has lately become distant, and when Marez comes to join their team from a neighborhing kingdom, he offers Livia the option of a life she had never dared to imagine. Livia knows of no other dreamstriders who have survived the pull of Nightmare. So only she understands the stakes when a plot against the Empire emerges that threatens to consume both the dreaming world and the waking one with misery and rage.

A richly conceived world full of political intrigue and fantastical dream sequences, at its heart Dreamstrider is about a girl who is struggling to live up to the potential before her.
I completely adored Lindsay Smith's SEKRET duology and this cover is stunning. Combined with another incredible twist on spies? I was very, very interested. It didn't QUITE live up to my expectations, but it was still a damn good book.
The world building here is incredibly intricate and delicate. I think because I was reading this while in a slump, it got a little too complex for me at times, but it was really incredible as a whole. It's hard to find world building like that. Smith essentially built two different worlds that were intertwined and each had their own sets of rules and she just made them work together in really beautiful ways.
The characters were incredibly well built. They were all so well developed and the relationships they had, especially in relation to Livia, were quite complicated and constantly changing. You could think you knew how a relationship was going to go, but you could end up being very, very wrong.
And if you can't figure out exactly who the characters are and how they relate to the story easily, you certainly can't figure out the actual story easily. Smith is such a master at these well developed worlds and characters that they combine to make this story you just can't predict. It was so well executed and interesting to follow - because all I could really do is just ride the wave instead of trying to figure out what would go next.
This wasn't what I expected or what I was really up to reading while in a slump. But I still loved that it played with dreams - a long time fascination for me - and had all the complex world and character building I expected from Smith (and more). I highly recommend picking this one up and I'm so excited to see what's next.
--Julie