The topic of this weeks Top Ten Tuesday is "
Ten Books You'd Buy Right This Second If Someone Handed You A Fully Loaded Gift Card" and
I'm going to cheat a bit with this list and kind of group some together and include them as one and I'm gonna try and make my answers a bit less predictable than they sometimes are (I'm very repetitive with my favourites, I'm aware).
These are just listed in the order they come to mind, not order of preference...
1. The Ruby Red trilogy by Kerstin Gier - I read this series a while ago and really enjoyed it, and it's one of those odd ones that I end up loving even more in hindsight than I did when I first read it. I read the e-books, but I really want physical copies to have on my shelves (particularly the US hardcover editions, which are by far the most aesthetically pleasing).
2. A really nice and complete edition of Arabian Nights/1001 Nights - Well, I'd settle for just a complete edition (although the one the goodreads link will take you to is quite nice, I'm just not sure if that's the best translation). And a good one...I've heard mixed feedback on the various translations so I'm not entirely sure which one I'd be best going with. But yeah, I've wanted to read the stories for ages.
3. Any
and all of Janine di Giovanni's books
- I don't know why she wasn't on my radar before, but she's a war correspondent and she's written about Bosnia and Afghanistan and Syria and so many other places and conflicts, and I find both her and the things she writes about fascinating. Jen Campbell (author/booktuber) did a video recently where she talks about one of Janine's books and it's just got it into my head that I need to read
all
of her books and won't be happy until I do.
4.
When Michael Met Mina
by Randa Abdel-Fattah - It's no secret that I'm a tiny bit obsessed with Australian contemporary YA, but this one in particular? I need it in my life. It's about a boy named Michael, whose parents are very xenophobic and are members of a political party that want to stop refugees entering Australia...and then he meets Mina, a refugee from Afghanistan, when she gets a scholarship to his school. And I just - I need it in my life.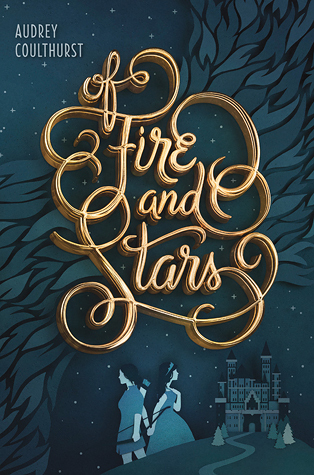 5. Of Fire and
Stars by Audrey Coulthurst - So, this one isn't actually out until
November 22nd, but I'm including it anyway (that does fall between my birthday and Christmas so perhaps I will be given a fully loaded gift card by then...). It's a high fantasy book about a princess who falls for the sister of the dude she's betrothed to (I mean, I'm sure all sorts of other shenanigans happen along the way, but that was the big selling point for me).
6.
Bad Girls Throughout History
by Ann Shen - Someone on twitter got an ARC of this and I saw the title and then cover and I did not know I needed this book in my life until that moment...but I do. I really, really need this book in my life. It's out on September 6th and it's about all these awesome women throughout history (from artists to pirates to scientists and queens) and it's got watercolour portraits and just - I need it.
7. Take It as a Compliment by Maria Stoian - This one won't be an easy
one to read. It's a graphic memoir, with a collection of real stories of sexual abuse, violence and harassment and it just sounds like it's a very important one to read.
8. Phryne Fisher Mysteries series by Kerry Greenwood - I adore the Miss Fisher's Murder Mysteries TV show (it's on netflix, I recommend checking it out if you like fun, fierce lady protagonists solving crime -- with a fabulous wardrobe, seeing as it's set in the 1920's)... I didn't even realise the show was based on a series of books until I was nearly finished the first series.
9. Alexander Hamilton by Ron Chernow - I was a bit late to the Hamilton party. I just thought it wasn't my kind of thing and didn't get the hype...until I listened to it on a whim and accidentally got a
bit obsessed with it. And when I get obsessed with a thing, I want books on the thing. Ideally, I'd like a fictional novel about the Schuyler sisters but this'll do until someone makes that a thing (unless it already is a thing? I couldn't find any...).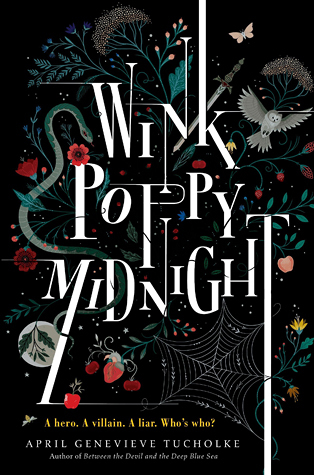 10. Wink Poppy Midnight by April Genevieve Tucholke - I actually read a preview of this one on Netgalley a while ago and it was...well, it was weird. It was unique and I loved the writing style, I really want to read the rest of it -- it'll either be a spectacular disappointment or a new favourite, I'm obviously hoping for the latter.
...And now I'm pining for these books all over again. Boo hiss. There's also a lot of poetry collections and a few other graphic novels I want it's just... with poetry and graphic novels, they're very hit or miss with me. The ones I love, I REALLY love, but usually they underwhelm me and seeing as they cost so much (even little poetry pamphlets are sometimes more expensive than hardcover novels) I can just never justify buying them.
Have you read any of the ones on my list? Or would you like to?
Later.