I did Parts 1 and 2 a while ago, then stopped while trying to actually write reviews. Then last week as I was looking over my to-review list, I realized pretty much everything comes out a bit later...or I don't remember well enough to really review. And now that the shelf is up over 70, it's time to fix it. So, I'm going to keep doing this, one a week, until I get through all the books I really want to make sure gets on your radars.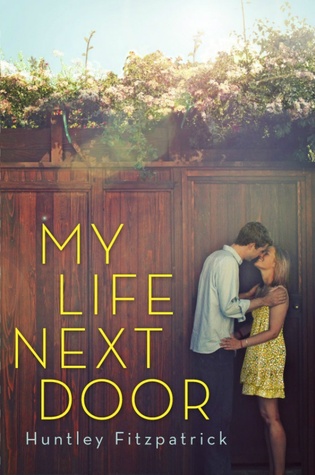 Huntley Fitzpatrick
Dial Books for Young Readers
[June 14, 2012]
I really, really loved this book. There just aren't enough next-door-neighbor YA romances, and this one also had some Romeo and Juliet-esque elements, as well as some more serious ones. It's a really cute, fun, lovely YA romance, but it's not all light and sunshine either. I'm dying to see what the sequel will be about and Huntley Fitzpatrick is basically an auto-buy now.
Bottom Line: Read it!!!! It's still summer and this is the PERFECT time to read it. And then you can pick up her latest book, which is also quite good. But this is definitely a 5 star read
Kat Zhang
HarperTeen
[September 18, 2012]
I remember enjoying this book, but there was something missing in it for me. It was a really interesting premise and I liked the characters. It had all of the elements of things I should like - unique idea, likable characters, twisty, well-written. But there was still something that didn't quite fit. It may have even just been a timing issue. I do have a copy of the sequel (possibly 2, actually) and I do want to read it at some point and try to finish the series.
Bottom Line: Enjoyable, but kind of forgettable and just not perfect for me.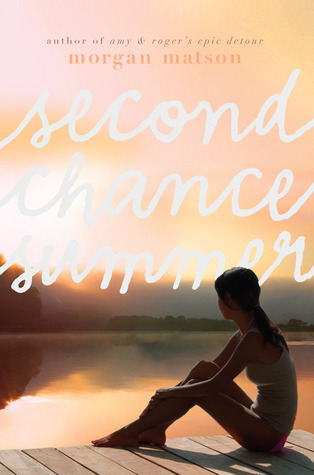 Morgan Matson
Simon & Schuster's Children's Publishing
[May 8, 2012]
Man, this book. I remember just sitting and crying at least once while reading. Morgan Matson is a rock star author and I've adored all of her books, even those semi-written by her. And this one was such a gut punch on top of the phenomenal writing. I really related to the family dynamic, especially since my grandparents' live near the Poconos and we used to vacation in a cabin near them (and we're actually vacationing in the Poconos this year. Weird coincidence). It was just so good and so emotional and an excellent summer read but also an excellent read if you need to cry. A rare but amazing combo.
Bottom Line: You need this in your life.
I think three's enough for now. Tune in next week as I continue attempting to chisel away at my needs-review shelf!
--Julie