I've been such a crap blogger throughout November (I think I only read and reviewed one book?), but it was mostly a crappy month for me in general. Hopefully, this month will be better, starting with being a better blogger.
So, I'm gonna kick that off with a
Top Ten Tuesday
post, because I like this weeks topic (and for once, remembered in time to write a post).
Top Ten Books I'm Looking Forward To In 2015
(in no particular order)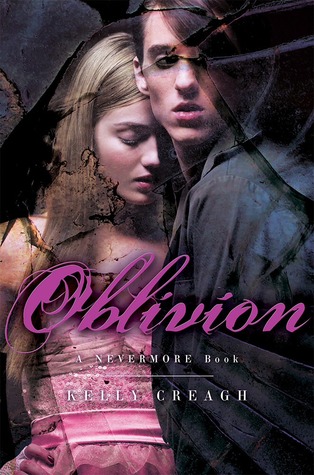 1.
Oblivion
by Kelly Creagh - It feels like we've been waiting for this book for ages (actually, I think
the release date was pushed back a bit, so we kind of have). I
lovelovelove
the first book, the second wasn't as good (felt more like it was just there to bridge the first book and this one), but I need to know how this story ends.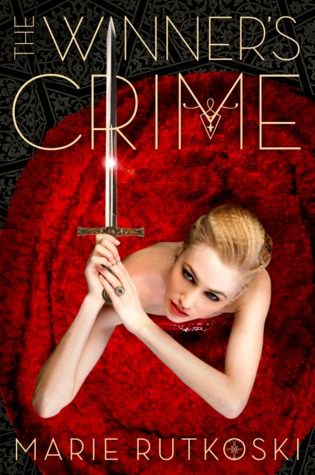 2.
The Winner's Crime
by Marie Rutkoski - Loved the first book. It surprised me how much I loved it. Let's hope the second one lives up to the expectations set by the first.
3. The fourth book in the
Throne of Glass series
by Sarah J. Maas - Glkjfhvlkdjflkjb. That is all.
4.
What She Left
by T.R. Richmond - Ever since I read Red Leaves by Paullina Simons, it made me want to read more crime type books. This one sounds like it could be a good one.
5.
Dream a Little Dream
by Kerstin Gier - I've wanted to read this book for ages, I was beginning to lose hope in it ever being translated from German to English, but it's finally happening (German title = Silber). I loved the author's Ruby Red trilogy, it was really cute and fun so hopefully this will be just as good.
6.
M
echanica
by Betsy Cornwell - Cinderella retelling, and from the sounds of it, it'll be a really original take on it (it pretty much sold me with the
"she finds her prince but decides she doesn't want a fairytale ending after all"
thing).
7.
Shaming the Devil
by Melina Marchetta - This one might not be released in 2015. I would read anything Melina Marchetta writes, she's in my top three favourite authors of all time, so I can't wait for something new from her. All I know about the book
is here
.
8.
Captive
by A.J. Grainger - Kind of cheating putting this one on the list. I've already read it and really enjoyed it (e-galley). I want to get a physical copy of it though, and mostly I just want to see if other people enjoy it as much as I did.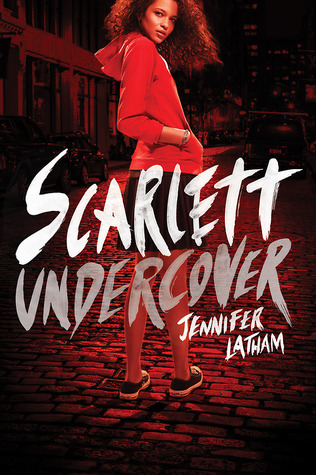 9.
Scarlett Undercover
by Jennifer Latham - Veronica Mars-ish? Muslim American female main
character? I want it.
10.
An Ember Like Ashes
by Sabaa Tahir - This is one of those ones where I read the summary, really wanted to read, then time passed and I completely forgot what it's even about...but the "Must read!" feeling has lingered.
So...those are books I'm looking forward to in 2015. What about you? Any 2015 releases you're desperate to read?
Later.
Julie:
First, I'm going to second Mechanica, Scarlett Undercover, and Throne of Glass #4.
Then, I'm going to say this is WAY harder than I thought it'd be!
Standalones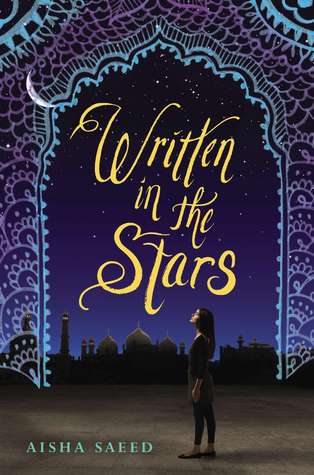 Written in the Stars by Aisha Saeed - I've been so excited about this one since I first heard about it. I love the chance to see another new culture and arranged marriage has always been one of those things that intrigues me in fiction, so I'm so pumped for this one's release!
Agent's Code by Alessandra Thomas - Alessandra is probably my favorite New Adult author of all time and I feel like I've been waiting forever for this book. I'm SO psyched to finally get another book from her this year. The plot sounds amazing and I know the romance will not disappoint.
Anne & Henry by Dawn Ius - What about a contemporary retelling of Queen Anne and Henry VIII set in high school doesn't sound like something I'd be all over? I'm way too intrigued by Henry VIII and his wives to ever say no to a YA including him, especially Anne. She's one of the most intriguing wives, in my opinion, and there are a lot of ways to interpret her, so I'm excited to see how Dawn imagines her.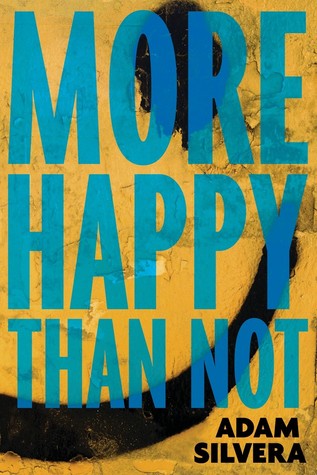 More Happy Than Not by Adam Silvera - Adam's a friend of mine, so how could I NOT be incredibly excited about his debut novel? It sounds amazing and I adore the cover. But seriously, I love the concept and I think we all need to be psyched about this one.
Rebel Mechanics by Shanna Swendson - Alternate historical fiction? Spying? Governesses? Romances with rebels? How could I NOT be all in for this one? Nah, I'm all over it guys. No worries.
The Summer of Chasing Mermaids by Sarah Ockler - I'm sorry, it's a LITTLE MERMAID RETELLING. You know how hard those are to find in YA? REALLY FREAKING HARD GUYS. I'm ready. I'm ready. I AM SO READY. Waiting until June isn't going to go well. At all.
Series
Look, the idea of doing just 10 books was cute but...nah.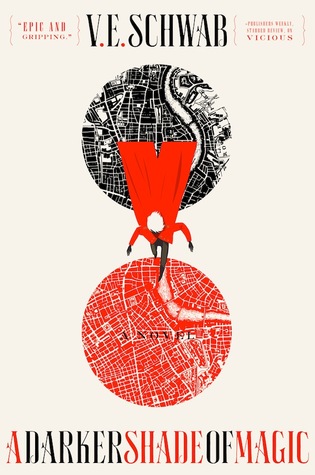 A Darker Shade of Magic by V.E. Schwab - While I didn't love Vicious, it just wasn't as much my kind of book. But this? This is 100% my kind of book. And since I loved The Archived and really enjoyed The Near Witch, I know I love Victoria's writing. So yeah, I'm here for this one.
Glittering Shadows by Jaclyn Dolamore - If you haven't realized by now that Jaclyn Dolamore is an auto-buy author for me, I'm not sure what I can do for you. I adored Dark Metropolis and I'm really excited to see what she does with book 2. There's so much more room for expansion from the first book and obviously more room for kissing, which there's just never enough of.
The Wrath and the Dawn by Renee Ahdieh - It's a retelling of A Thousand and One Nights! It's such an amazing story, how could we not all want to read a YA retelling? And I just know this is going to have some of those morally gray characters I'm always looking for in YA and rarely finding. Plus? That cover is going to be GORGEOUS on the finished copies. Tell me you can't picture it.
The Fixer by Jennifer Lynn Barnes - I've never read a Jennifer Lynn Barnes book (cue the gasps), but when you use Scandal AND Veronica Mars in the blurb? I'm in. No other questions need to be asked. Because you just invoked Veronica Mars and Olivia Pope and those are ladies I'm not questioning.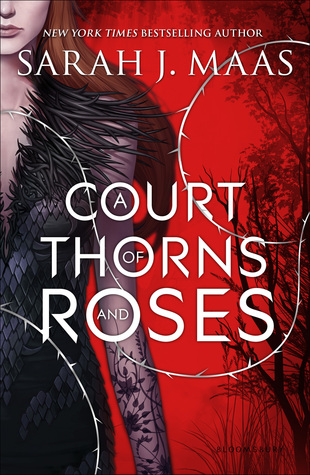 A Court of Rose and Thorns by Sarah J. Maas - I may actually be more excited for this one than I am for Throne of Glass #4. I mean, it's calling in Beauty and the Beast! And Sarah tends to call it a New Adult novel, which I clearly adore, and I know Sarah can pull it off. Her YA books get pretty damn sexy so can you imagine what she'd do here? It won't have quite the free reign since it is still a children's publisher but. I have faith.
The Heart of Betrayal by Mary E. Pearson - Kiss of Deception was probably my favorite official vacation read this summer and Mary managed to genuinely throw me with one of her twists. And that was just book one! I can only imagine the intrigue and mind games she'll play in book two and I'll be eagerly waiting for the moment I can get my hands on it.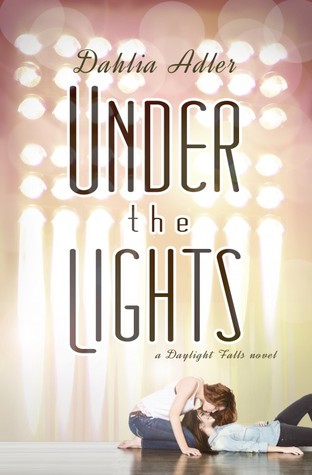 Under the Lights by Dahlia Adler - I love Dahlia and I loved Behind the Scenes and I'll probably love her New Adult book that comes out really soon. I've heard enough details about this one to be really, really excited and ugh is it June yet?
Hold Me Like a Breath by Tiffany Schmidt - I adore Tiffany and this book sounds delicious disturbing. I mean, black market organ trade? It's morbid and fascinating. I grew up watching Forensic Files and Scooby Doo and with a dad who adored horror movies and Halloween. I've been slowly starting to reembrace that side of me after shunning it for a few years in high school and this TOTALLY fits the bill. Plus, Tiffany can write a romance. I trust her. I'm honestly ready to sacrifice a limb for this one.
A Lot of Christina Lauren Books - I'm not totally sure Christina and Lauren are human anymore, but cyborg or not, I'm going to read whatever they put out. Literally. Anything. And all of what they have for next year is continuations of their previous series, so I'm obviously going to be alllllll over them. With no shame whatsoever. So little shame, I might write begging emails to them/their publicists/anyone I know who gets these books early. And by "might" I mean "probably will."
So, 15...ish. That's almost like 10!
I've also already read a number of 2015 titles, but I'll talk about them (and maybe give some away) later. And I have even more scattered around my homes and my Kindle that I'm psyched to talk about with the new year!
How about you, what are you guys excited about?
--Julie